Cookie Policy
What are cookies?
A cookie is a small text file that a website places on your device (computer, tablet or cell phone) when you visit the website. These cookies store information about your website visit. By using cookies, a website can recognize you the next time you visit. Useful, for example, so that you do not have to log in again when visiting the website again.
Our cookies in brief
Our cookies are completely secure and are not used to intercept private data. Among other things, they are used to make our website work better.
Functional, analytical and tracking cookies
Cookies can be divided into functional, analytical and tracking cookies. Functional cookies are necessary for the website to function properly. Without these cookies, our website would not function properly.
In addition to functional cookies, we also make standard use of analytical cookies. Using analytical cookies, we know how often and which pages are visited and where we can improve the website. It is important to us that your privacy is guaranteed. The data we collect by means of analytical cookies is completely anonymized and therefore not traceable to a person. We use Google Analytics to gain insights from the data.
We also use so-called tracking cookies. These cookies enable us to improve our services and tailor information better to your needs, for example, to show relevant advertisements for our services on other websites and social media.
Disabling cookies
In general, cookies placed are not stored longer than until your browser is closed. Certain cookies remain stored for a longer period of time. You can disable the use of cookies. Please note that you must adjust the settings separately for each browser and device you use. How to adjust your settings varies from one browser to another. Please consult your browser's instructions for this.
Please be aware that if you do not want cookies, we can no longer guarantee that our website will work completely properly. Some features of the site may be lost.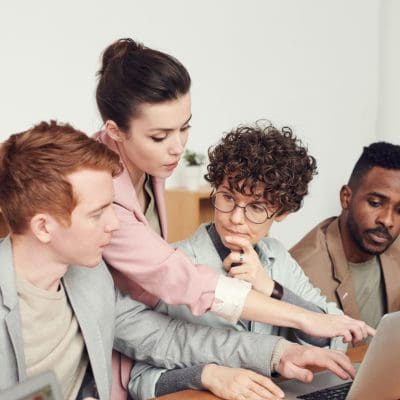 Contact

with Alpina Group

Do you have a question ? If so, please contact us. We'll be happy to help.
Send an email
Ask a question to one of our staff members using the contact form.
Contact form